Re-working your unwanted Jewellery!
How about updating any unloved pieces that are sitting around at the bottom of a jewellery box or drawer? You may have inherited something from someone special, but it is not really your style or have had some jewellery for a long time and feel that it is a little outdated?
We can often re-purpose your existing metal to create something new and special, from simple wedding bands to more ornate pieces. You may already have an idea of what you want, and we would encourage you to bring an image or drawing for us to see. Lots of our customers enjoy making Pinterest boards of jewellery that they like, and this gives us a good understanding of their ideas.
Contact us to discuss renewing your old jewellery
Tel: 01273 725170
Email: info@brassmonkeysjewellery.co.uk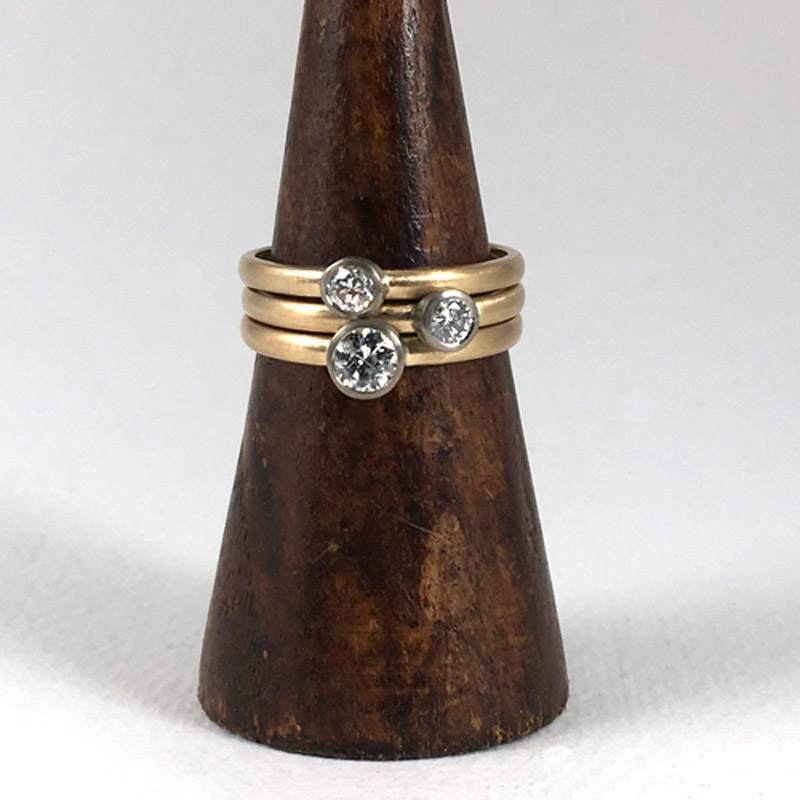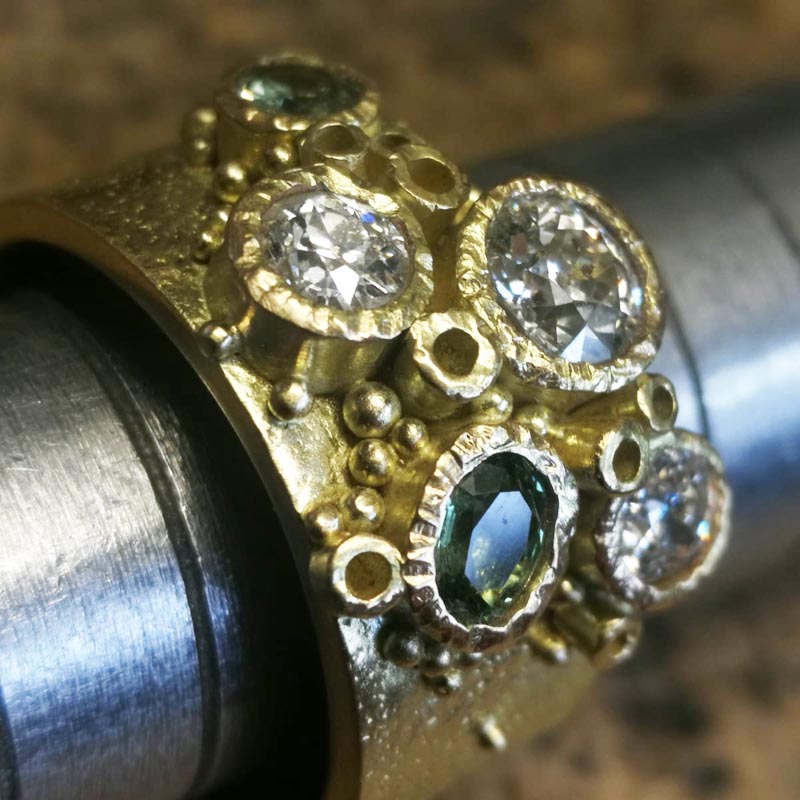 Initial Consultation
When you bring your old jewellery in, we will check for hallmarks and weigh all the pieces. We will have an initial consultation where we can look at the ideas you have and if you agree to leave your jewellery with us, we will give you an itemised receipt for it.
We will then work out a quote for your re-design and if this is acceptable to you, we will provide a drawing of the proposed piece if necessary.
Working with Materials
Working with your Metal
Next, we will take any stones out of the jewellery and melt the metal ready to be recycled. At this stage we will advise you about the condition of any stones and how the melt has gone.
Please see the notes below on the different metals we work with, as well as any problems that might arise.
A note about your new Jewellery finish
As we are working with an unknown alloy, we cannot guarantee a flawless finish for your new piece and we may suggest some sort of texture to accommodate this. This is also very much in keeping with our house style!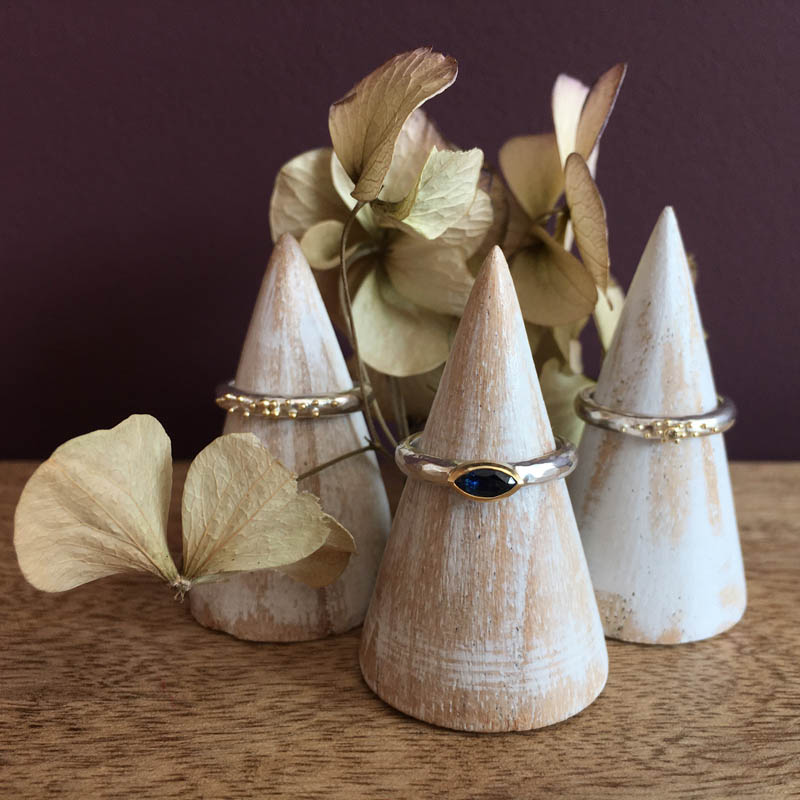 Diamonds and precious stones
Diamonds are usually in good enough condition to be used again in the new piece, but we can never be sure until they have been removed. Sometimes a flaw or chip can be hidden under a setting – diamonds are not indestructible! Sapphires and rubies are hard stones and are often OK, but we will examine them under a loupe to make sure. All other stones will be looked at individually for damage and we will inform you of their condition. Sometimes a stone can be re-cut or re-polished if it is particularly treasured.
18ct Gold
18ct gold is 75% pure gold and we very rarely encounter problems when re-using it. Occasionally we do find that a particular batch will have a slight problem with cracking, and this can usually be resolved but may incur slightly more expense for the labour involved. We will inform you of this at the time.
18ct gold chains can be melted and re-used, but they are best mixed with other gold pieces due to the high solder content.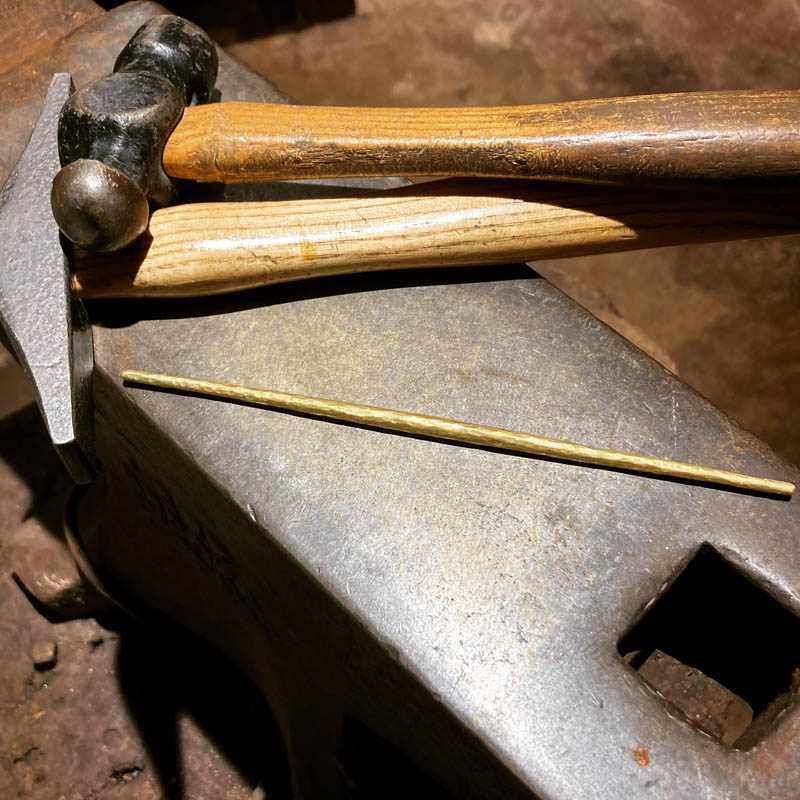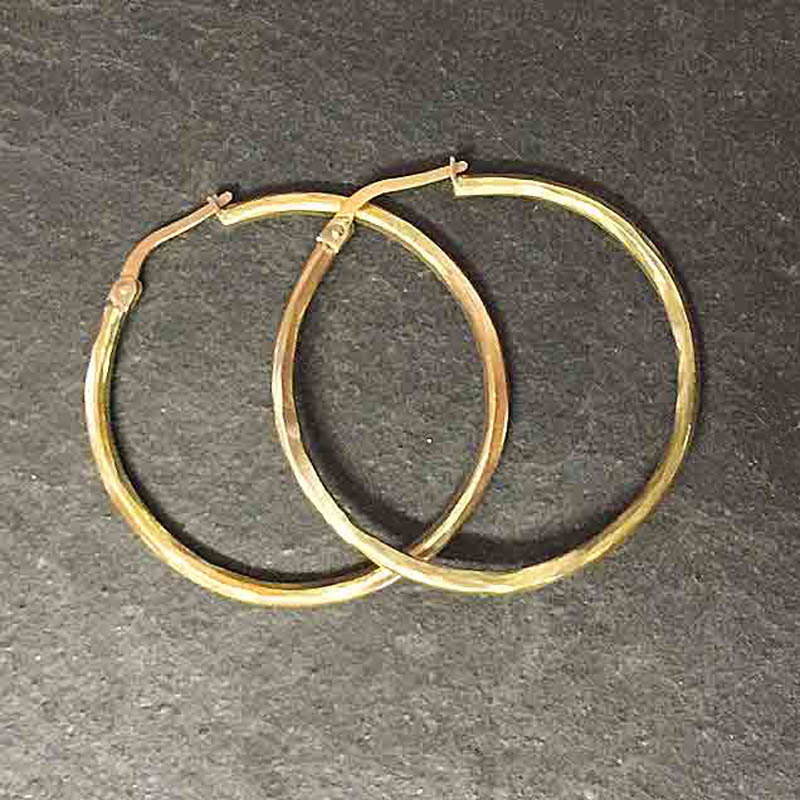 9ct Gold
9ct gold can be melted and re-made into new pieces, but it consists of 37.5% pure gold and 62.5% other metals, so we do sometimes experience problems when melting it, depending on what these other metals are. Certain alloys can crack once we start to rework them and for this reason, we cannot guarantee that the proposed work can be carried out until we have melted the gold and started milling it.
We do not recommend melting and re-using 9ct gold chains unless they are quite chunky, and we can avoid the soldered part of the links as the solder spoils the alloy and can cause cracking.
Any 9ct gold chains that you have can be sold as scrap, and the proceeds offset against the cost of the commission.
Other Metals
Silver
If your silver is properly hallmarked and has particular sentimental value, we are happy to discuss re-modelling it, but it is often not cost effective to melt and re-work. We always buy recycled silver from our supplier and we can then be sure that the silver is of a suitable standard and doesn't contain any undesirable alloys.
We cannot melt and re-use silver chains.
Platinum
Unfortunately, we can't melt and re-use platinum in this way. We can either sell any platinum as scrap and use the proceeds to offset the cost of the commission, or we can sometimes re-shape larger pieces, such as a ring shank, to incorporate into the new design.