Established by jewellers & silversmiths Samantha Maund & Jenifer Wall in 2002
Originally set up in a freezing mechanic's garage it quickly evolved into a busy, creative workshop with twelve makers, and became a popular venue on the Brighton Festival Art Trail.
Following its success, Samantha and Jenifer decided to relocate to warmer premises. They found an old second-hand furniture shop to renovate and transformed it into a delightful gallery, opening in December 2007, with workspaces for six resident makers.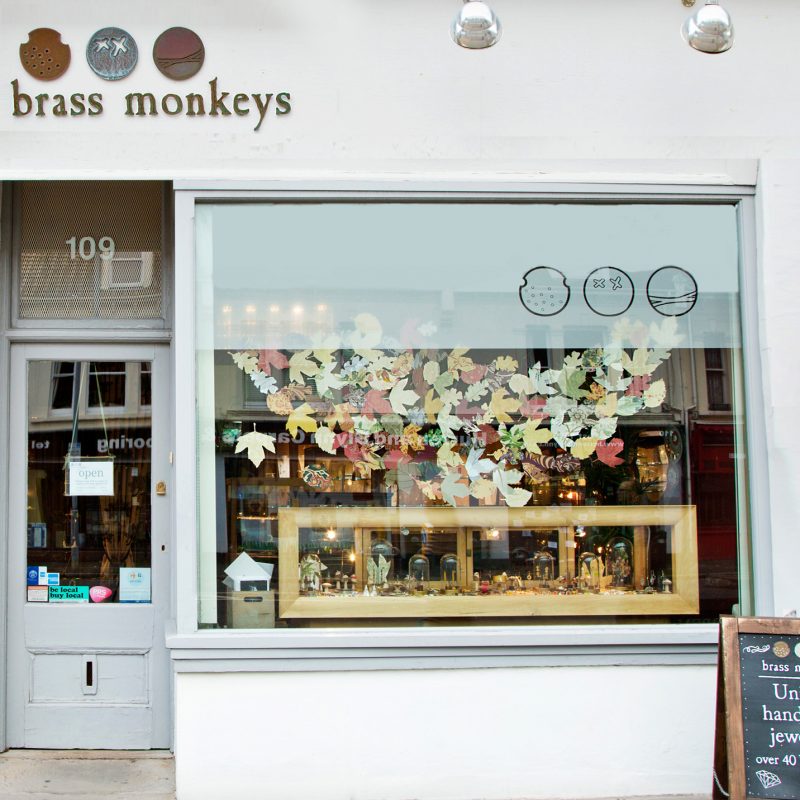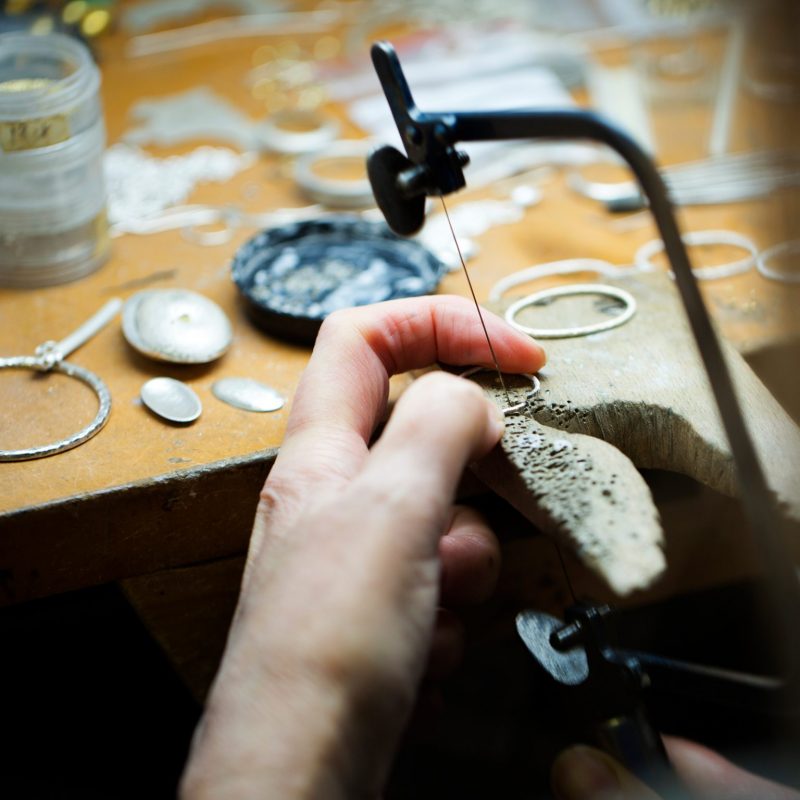 What we're up to today
Brass Monkeys has quickly established a reputation for selling beautiful, unusual and affordable hand made jewellery and metalwork by 50 established and emerging British designer-makers.
The antique cabinets and warm décor provide a relaxed and welcoming atmosphere, allowing you to browse and try things on at your leisure. Whether you are looking for the perfect gift or would like to commission a special piece from our on-site workshop, there is expert advice on hand at all times to help you.
Brass Monkeys believes that beautiful and affordable jewellery should be part of everyday life.
What our customers are saying
Thank you so much for the efficient and informative service regarding my order of the penny warren earrings. I have been away so didn't catch up with all my emails until now but I wanted to say thank you and they are stunning earrings! I will definitely be ordering from you in the future. Thanks again.

We got married last week and one of our favourite things is our beautiful wedding rings. So we wanted ... to say thank you for the part you played in making it such a special time for us. They will continue to give us so much pleasure for years and years to come.

Your jewellery is so fabulous that during a recent trip to London 3 of the assistants at Tiffany & Co commented on how beautiful my Brass Monkeys jewellery was. Who needs Tiffany jewellery when you've got Brass Monkeys!!!

This last Saturday I bought a silver ring by Samantha Maund, it was for a present and you very kindly made it larger so that it would fit my friends finger. I would like to report that it was a perfect fit (phew!) and she was delighted with it. Many thanks for all your trouble.

I was very worried about commissioning a piece of jewellery, especially as I was aiming to replace my wife's much loved necklace, that was stolen. I provided a rough sketch of the necklace and from that moment on, the service and communication was first class. This ensured the finished product was exactly what I wanted, and more importantly, delighted my wife on her birthday.

Such a lovely shop! I have had 2 commission pieces from here and they were made so well. I would highly recommend Brass Monkeys!

During my vacation in Brighton I discovered your shop. I bought a Ruth Wood ring. I left stones and some gold to let her make a second ring. What a success! The ring is exactly how I wanted: style, shape, setting, color! You shipped the ring to Holland and I am so happy now wearing it. Thank you for your service and professional attitude, even to a customer in Holland!

Just wanted to say a huge thank you to Jenifer Wall who made a bespoke necklace for my recent birthday, commissioned by my four rather marvellous kids! Such a personal, intimate piece of jewellery, which reflects my personality beautifully; I shall wear it often with much joy.

The whole experience was both very enjoyable and very successful. When I told the person in the shop what I wanted - something with pearl for a 30th wedding anniversary - she recommended I talk to Jen ... when Jen had made a start we met again and I really liked it and so it was completed. Couldn't recommend Brass Monkeys, and in particular Jen, highly enough.